One of the most famous quotes about quant-based business management is, "You can't improve what you can't measure." Who coined this phrase is unclear. Some say Peter Drucker, others say Edward Deming, and others admit no one is sure. 
Despite the origination of the phrase, it has never been truer than it is today. Unpredictable pent-up demand, supply line disruptions across virtually every industry, and ubiquitous labor shortages challenge every business.  An adaptable strategy and focused execution underpin the firms that have emerged from the shutdown and resumed a growth path.  Measuring what is and isn't working is captured using KPIs, not only for scorekeeping but for identifying performance areas that can continuously improve.
We can summarize the essential attributes of a high performing Architecture & Engineering as:
Greater than 20% net operating profit
3x revenue multiplier (revenue divided by direct costs)
Revenue per employee ($162K in 2020, an all-time high, Statista)
The final hurdle to qualify a firm as high-performing is that they must sustainably deliver metrics mentioned year-in and year-out.
Deltek, a software firm serving the Architecture & Engineering sector, has published a survey report, Deltek Clarity, for 42 years. This report, among other things, identifies the current focus areas and priorities of Architecture & Engineering firms.  You can download the 2021 copy of this report here. Concepts from this report are interleaved with the benefits of using current and emerging technologies and explored in the remainder of this blog. 
The Convergence Of Priorities And Enabling Technologies
Architecture firms, characterized as small, medium, and large, use different technologies to serve their customers and drive their basics Key Performance Indicators:
| | |
| --- | --- |
| FIRM SIZE | Primary Technologies Going Forward |
| Small Architecture & Engineering Firms <50 Employees | IoT; Geolocation, AR, VR |
| Medium Architecture & Engineering Firms  <250 Employees | Big data, Data Science, AI |
| Large Architecture & Engineering Firms  >250 Employees | Geolocation, Big data, Data science |
Data acquisition technologies are adopted at an increasing pace.  The combination of digital survey, photogrammetric data capture, LIDAR, and other data acquisition technologies have advanced to a point where data can be provided to any Architectural customer, providing centimeter to millimeter accuracy for any application.  These deliverables are accomplished at a fraction of the time and cost compared to traditional, even legacy techniques for meeting customer expectations.
Adopting these collect technologies is resulting in an explosion of data, both in amount and type. All of this data can be processed, fused, and delivered in a single, universal data set that can be accessed and used by a variety of different applications / uses:
Aerial Photogrammetry, photography, and video
Digital surveying and mapping
3D scanning
Geomatics engineering
Digital twin
Data visualization
A universal data set coupled with the software application best suited for a particular use case for a specific user (internal and external) can be hosted in the cloud and accessed by anyone requiring this information when and where it is needed. Bridge inspections, confined space inspections, percentage of completion, and construction verification can all be served up from one universal data set.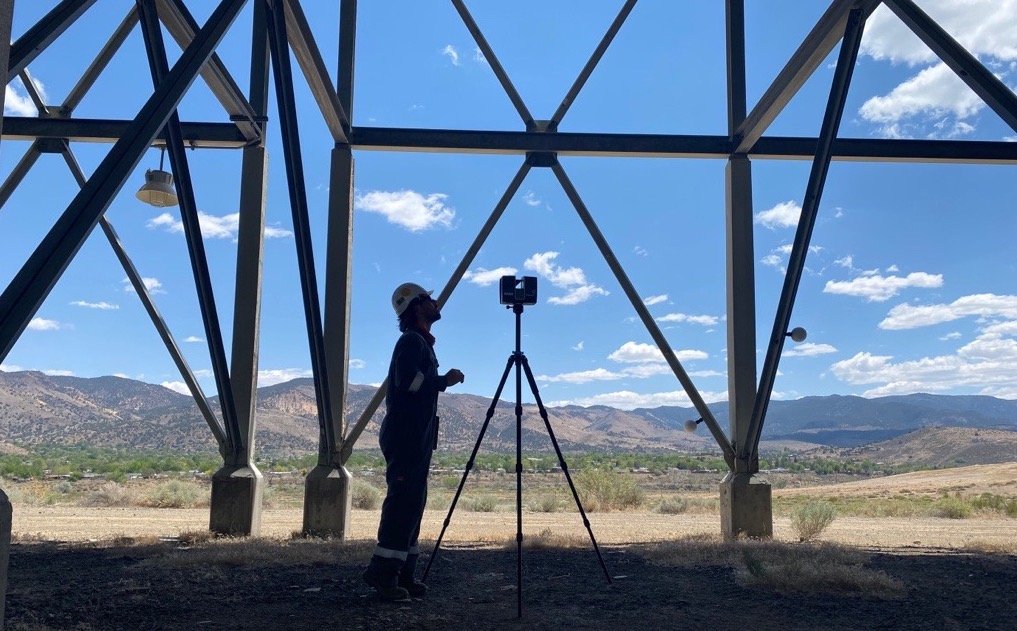 Circling Back To The Metrics Of A High-Performing Firm 
The metrics are all predicated on an independent, multi-dimensional data set that can serve all of a firm's customers. 
Financial drivers include less time-to-collect, lower acquisition cost, and high-value datasets. 
In addition, an architectural firm can expect to:
Constrain fixed labor costs while growing revenue
Collapse the time to fulfill customer requirements
Increase margins for any project, even at a discounted price
Create efficiencies realized from reducing the time and cost of generating customer deliverables
Fully leverage existing asset management software (ie, an open, agnostic data set)
These business model improvements will contribute to advancements in net operating profit, a firm's revenue multiplier, and revenue per employee.
The intersection of technologies, software tools, and customer applications provides a sea-change opportunity to increase the trajectory of a high-performing firm or provide a path for an 'average firm' to transform into one. 
---
Eye-bot is a drone data company located in Pittsburgh, PA, specializing in data acquisition, processing, and producing datasets for various asset management applications for heavy industry.  
For more information about how Eye-bot can help your firm advance its digital transformation strategy,  please contact us today!