The Safety Dilemma
From 2011 to 2018, 1,030 workers died from occupational injuries involving a confined space – bls.gov Over the past few years, new applications have been introduced to safely inspect confined spaces by keeping people out of them and implementing new technologies in their place. In this article, we will cover methods being used and which is the best value.
Confined Space at a Glance
First, let's make sure we are on the same page about the definition of confined spaces.
According to OSHA, confined spaces have limited or restricted means for entry or exit and are not designed for continuous occupancy. This includes places such as, tanks, vessels, silos, storage bins, hoppers, vaults, pits, manholes, tunnels, equipment housings, ductwork, pipelines, etc.
Regardless of the industry, these spaces must be inspected regularly to stay in compliance with regulations. Gaining access to spaces not designed for humans to enter is the primary obstacle to these inspections. Other challenges include, , the use of specialized equipment, extensive safety permitting, and communicating to spotters can be challenging and involves introducing more personnel which poses significant risks. Depending on the nature and location of the inspection, time and effort is often wasted by planning and constructing scaffolding and safety structures for accessibility.
New Approaches to Inspections
While leaders across a variety of industries have recognized these challenges, they have done their best to innovate the way confined space inspections are performed to minimize the time, money, and hazards involved. The old camera on a line has been used for flare stacks and narrow bins, robotic crawlers are now being used in piping, and sUAS drones are deployed in bins, silos, and storage tanks. Below is an outline of these three applications highlighting pros and cons to each in an effort to help you the reader make a better-informed decision on your next confined space inspection.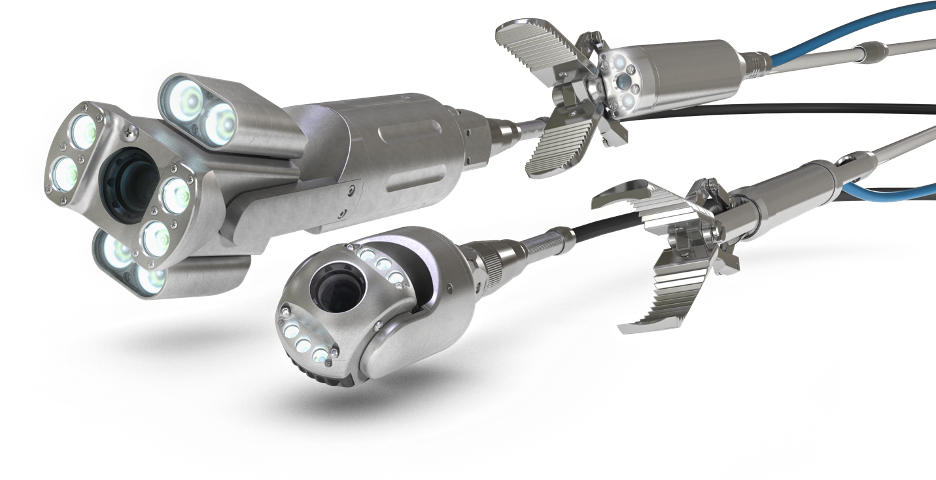 Camera on a rope: We start off with the oldest method which is typically the first idea you can count on when brainstorming approaches to confined space inspections; The camera on a rope! For the most part this method is effective when looking into a well-lit open space which gives the inspector a general visual of the conditions. What this won't do is get close to problem areas and allow the operator to really navigate around places such as silos and tanks to capture higher detail. Moreover, these guys are good for small piping and lower volume areas (spaces an arm can barely fit). For instance, spaces that are perpendicular to the ground and have 90-degree turns are tough because the line can only be dropped in through the opening where everything that can be seen, is only from that vantage point. Luckily, with new technologies being implemented such as Sensor Networks, which has equipped their rigs with impressive lighting and zoom capabilities. Other variations exist for this set up such as a claw to retrieve items stuck in small spaces causing clogs and other problems. Overall, this method gets a 3 out of 5 for effectiveness due to the lack mobility throughout larger areas.
Accuracy: 3 out of 5
Cost Savings: 4 out of 5
Safety: 5 out of 5
Overall Effectiveness: 3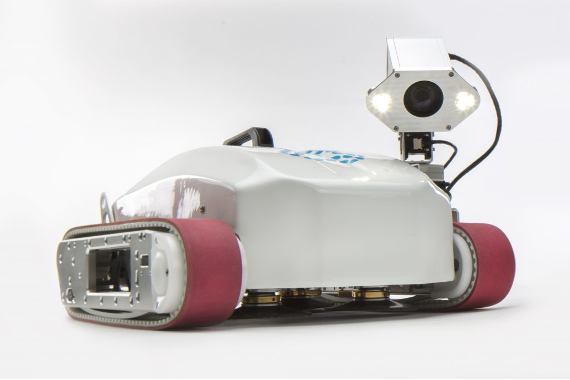 Robotic crawlers are a relatively newer solution to the market gaining adoption within confined space inspections. Traversing through congested locations, confined spaces, and very narrow openings, these little guys can travel further distances and has improved communication capabilities due to its tethered system. Although operators will have improved battery life over other vehicles, some robotic crawlers are pre-programmed prior to inserting which loses its intuitiveness that a human operator has. This isn't to say that's a hard stop for this application, it just gets tricky when you need to pivot while inside a vessel since the operator likely won't know what he/she is getting into until they are inside. These guys are good for crawling through piping and very narrow enclosures, however when multiple turns are introduced, it can become tricky to extract the instrument and there is a probability of the tether getting caught up on protrusion. We gave this application overall a 3 out of 5 stars until its proven out more in this space.
Accuracy: 3 out of 5
Cost Effectiveness: 2 out of 5
Safety: 4 out of 5
Overall Effectiveness: 4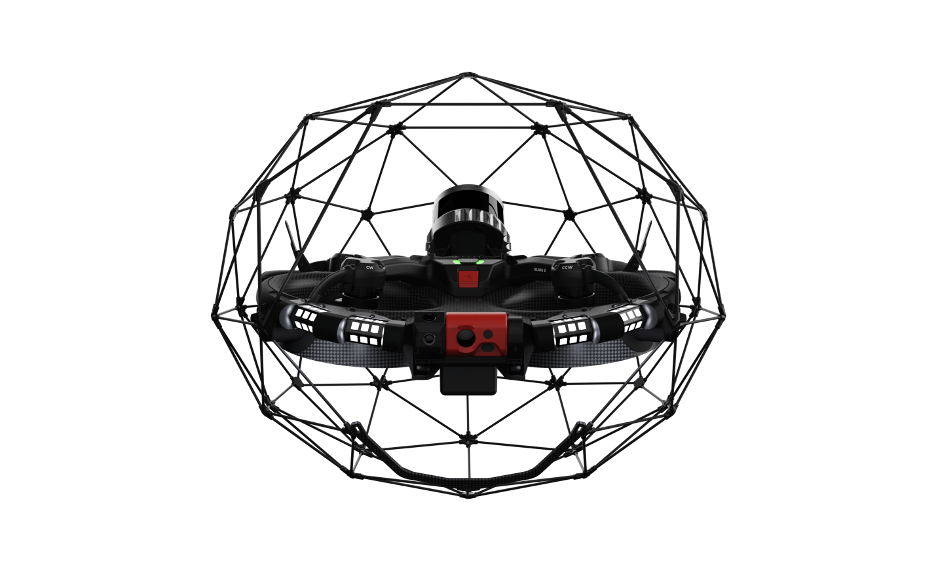 sUAS Confined Space Drones are a familiar solution that's been proven through petrochemical, oil & gas, and coal industries. The Elios lineup has significantly improved with the addition of the Elios 3 platform. The Elios confined space drone provides the opportunity for operators to capture a visual inspection in HD video and snap Points of Interest photos which record coordinates within the vessel so inspectors can easily identify these areas that need further attention for repairs. The Elios is a versatile option which is why it's a go to solution because it provides ease of accessibility into most confined spaces with a human element in control who can adjust along the way based on what the operator sees and can really get into hard-to-reach places. The minimum entry requirements for this platform is 18" in diameter.
A downside to not being tethered is that the operator must be cognizant of their time into the space and account for getting the platform out before the end of its battery life. Protrusions pose a hazard to this platform which it can get hung up on within the vessel and without a skilled operator to know how to unhook it, will more than likely require manned entry into the space for rescue which gives this platform an overall rating of 4 out of 5 stars.
Accuracy: 5 out of 5
Cost Effectiveness: 4 out of 5
Safety: 4 out of 5
Overall Effectiveness: 4
Each of these applications have pros and cons linked to them like anything else we choose to implement on a site; however, the risk/reward is ultimately on the safety team to decide which route to pursue. Having a skilled crew with a proven track record is beneficial for the asset owners and crew performing the inspection.
How we can help
Having previously worked, as a subcontractor in a wide range of environments ranging from petrochemical facilities to hydroelectric dams, our skilled team has safely and effectively provided confined space inspections utilizing sUAS drone platforms such as the Elios to meet our clients demands. Our pilots go through a rigorous yet one-of-a-kind training to ensure they are ready for the most complex spaces. With well over 1500 hours combined flying over high value assets, you can feel confident that safety is our number one priority.
Once you determine Eye-bot is your choice for the desired inspection, we will cover the project scope and details for the vessel(s) and areas you need visualized. This includes outputs such as 4K video, Point Clouds, and/or still images. Our pilots will complete the necessary site-specific safety trainings prior to arrival, all you need to do is ensure they will have access to the desired space/vessel. Once the mission is completed on site, data will be delivered to you within 3 business days for your inspector to validate. The best part is, it's your data, you do what you want with it. Give us a call, we would be happy to talk you through best practices from our experience so you can determine which is the best route to go.