Drone Surveying
and Mapping
2D Maps and 3D Models created by Eye-bot are more cost-efficient than traditional surveys and are more accurate than satellite or airplane data.
Learn how maps and models created by UAS are more accessible and cost-efficient than traditional surveys
While maintaining the integrity of traditional surveying and mapping practices, we deliver more data, and more information faster and less expensive while adhering to the importance of survey-grade accuracies. At Eye-bot, we are integrating the latest in advanced Unmanned Aerial Systems (UAS) and conventional measuring techniques in the air and on the ground.
Drone Mapping and Modeling
Under the direct supervision of a Licensed Professional Surveyor, the Eye-bot team delivers advanced 3D mapping and modeling solutions for boundary and topographic surveys on any project, small or large. We are saving our clients both time and money when compared to conventional surveying methodologies alone.
Experience real data vizualization in unreal detail
Licensed Professional Surveyors
All survey and spatial data undergo a thorogh QA/QC to endure accuracies of the final deliverables.
Construction Inspection/ Monitoring
ALTA/NSPS Land Title Survey
Use Case: ALTA/NSPS Land Title Survey with Contours
This illustration looks at a commercial development use case that required an ALTA/NSPS Land Title Survey with contours. Eye-bot executed on the traditional deliverable, 3x faster, for less, with a volume of data that enables 'enhanced' 2D and 3D deliverables.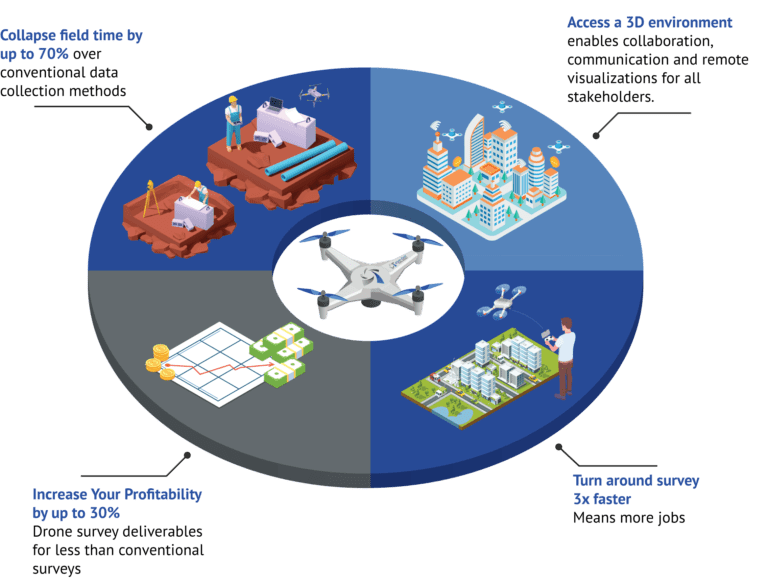 Discover a seamless approach to workflow integration